Megaport Marketplace is the go-to online hub where global service providers and enterprise customers interconnect.
Service providers on our network can showcase their brand, reach global enterprises, scale to new markets, and provide solutions for businesses worldwide.
Enterprises can efficiently multi-source their IT services by connecting to a broad range of internet services, cloud providers, managed services, and many others, right down to hosted voice services – all from the same platform.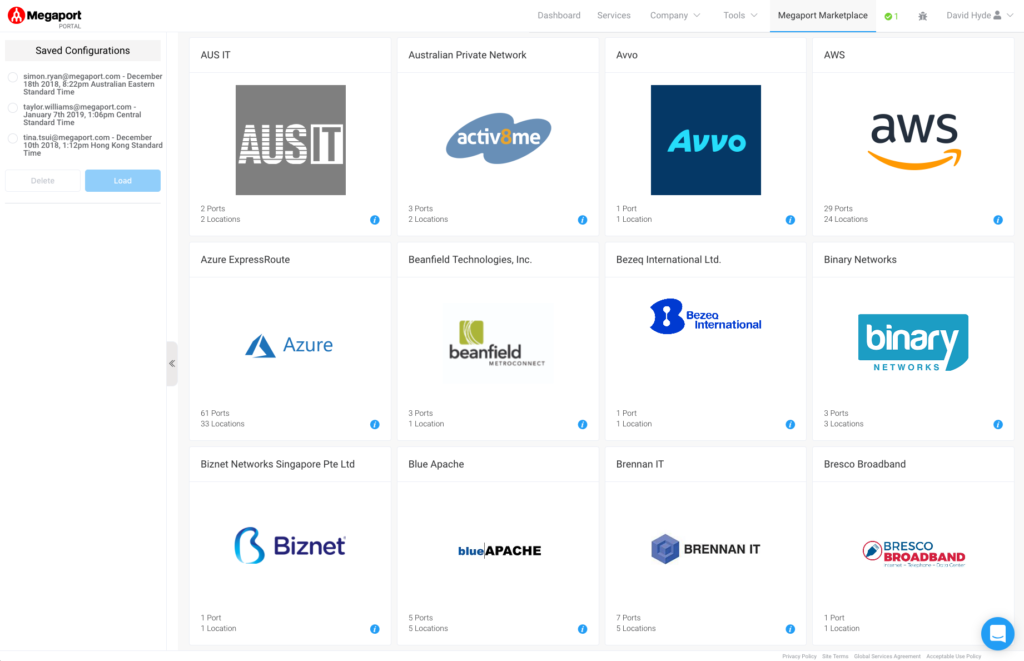 Simple, self-serve platform
We're putting the control back into your hands because you know your business best. Connect with who you want, when you want, from wherever you are, on our easy-to-use platform.
Fast, agile connectivity
Forget long setup delays and slow provisioning. You're too busy to sit around waiting to get connected. Find and connect to other businesses around the world in just a few clicks.
Neutral, inclusive marketplace
We're data centre agnostic. Access Megaport Marketplace and tap into the world's leading technology services or reach new customers without being locked into a single data centre provider.
Featured Cloud Service Providers
Featured Data Centre Partners
Featured Network Partners
Featured VoIP / Video Partners
Get Started
Point, click, and connect to global services in your Megaport account.